Diverse Roots Therapy is currently accepting new clients on a short waiting list. We understand that the pandemic has taken a toll on our individual and collective mental health and we will do everything we can to provide you with the support you need and deserve.

You can choose to see one of our therapists in person, online or over the phone. We offer sessions during the week, the evenings and on the weekends as well. We currently offer therapy services to individuals, couples and relational groups.

We are a group of RCTs (Registered Counselling Therapists), RCT-Cs (Registered Counselling Therapist Candidates) and students completing practicum placements, all with a passion to serve the 2SLGBTQIA+ community. You can find more about our individual experiences and approaches on the "Our Team" page.
We are also participating in a program called Interns Counselling Interns with Couch of Hope, where our practicum students can receive counselling from their students during their practicums and our students provide Couch of Hope's students with counselling as well. Please choose this option from the drop down tab on our contact page if this is the program you are hoping to participate in.

After reaching out, our wonderful practice manager, Sarah Sinacore, will respond to your inquiry and give you a timeframe for when you will be able to see a therapist at our practice.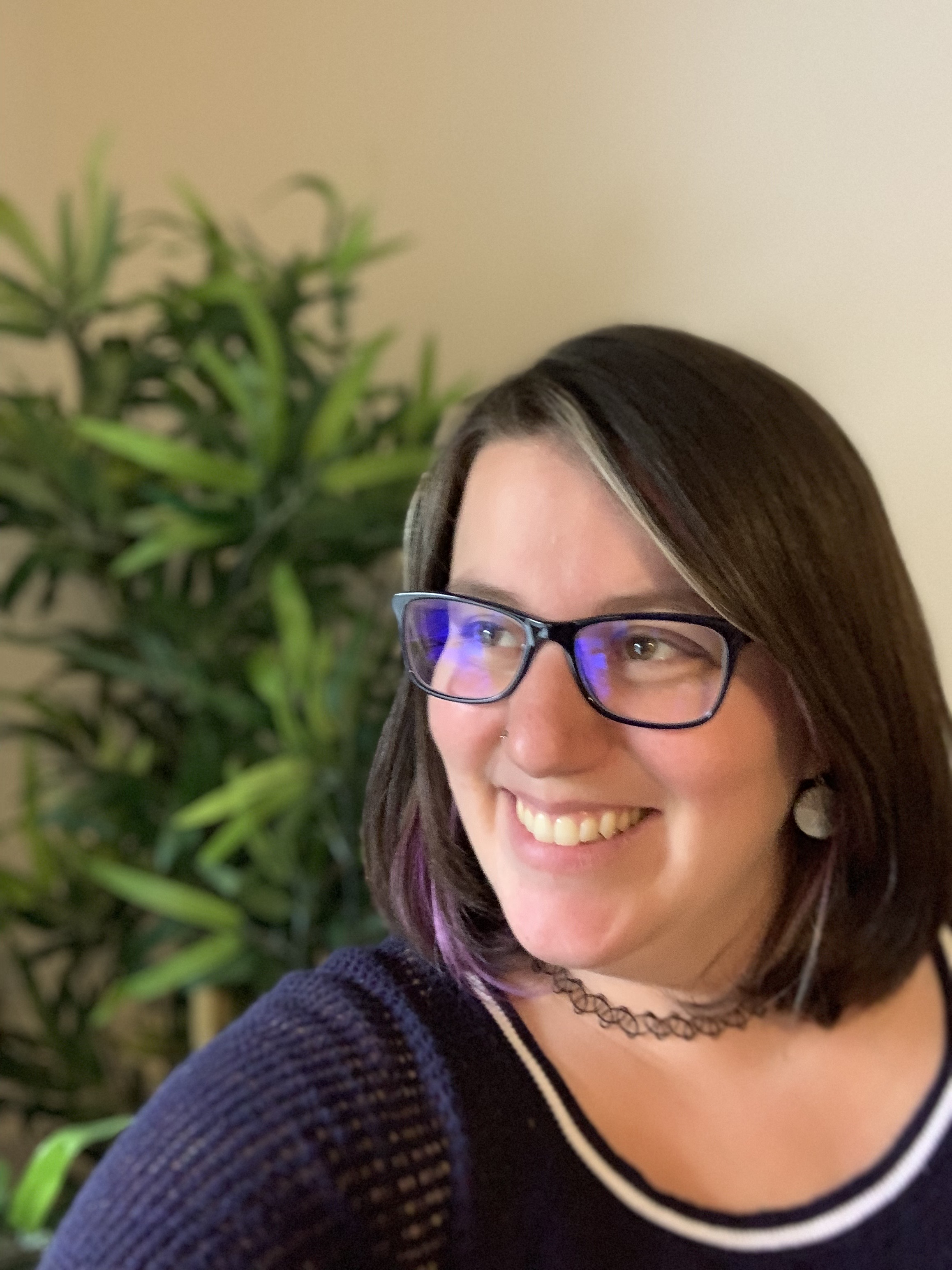 Diverse Roots Therapy Founder
I (Erica Baker-Gagnon, they/them) am the founder and one of the therapists at Diverse Roots Therapy. I was fortunate enough to be able to expand my practice in 2021 to take on more therapists and therapists-in-training at my practice in order to better serve the 2SLGBTQIA+ community. I am passionate about training a group of therapists that feel as strongly about improving the mental health of and advocating for the queer community as I do. I began my work in Montreal, where I spent most of my life, and moved to Nova Scotia a few years ago with my partner and two children. I am truly thrilled to be able to continue to do the work I love in this beautiful province!