Practice Owner, Registered Counselling Therapist & Supervisor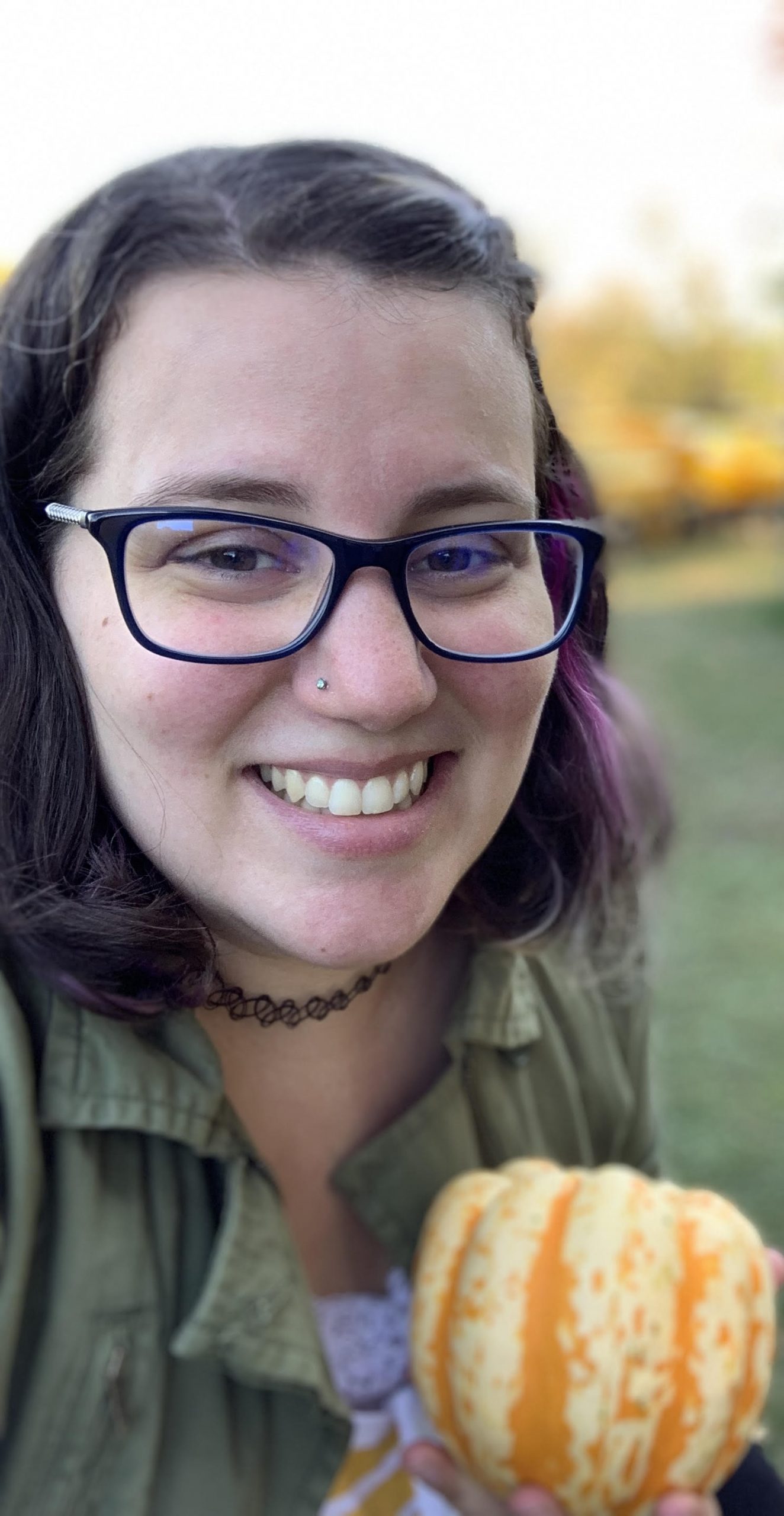 Erica Baker-Gagnon
Erica (they/them) is a white, queer, genderqueer, neurodivergent, plus size, able-bodied therapist working in Mi'kma'ki, the ancestral and unceded territory of the Mi'kmaq peoples. They are a dynamic and empathic counselling therapist responsive to the needs of diverse contexts and clientele. Erica is entirely nonjudgmental and works with many clients with diverse issues, including exploration around mood and/or personality disorders, depression, anxiety, trauma, ADHD/ASD, gender identity, sexual orientation, relationship configurations, systemic issues, social justice and many others. They are comfortable working with individuals from all communities, including BIPOC, 2SLGBTQIA+, kink, polyamory, sex work, etc. They see individuals and couples/people in relationship dynamics. Erica is also comfortable with and happy to write the letters of support required for transitioning.

Erica currently supervises Masters' level students who work at their practice and who see clients from their waiting list. Erica is passionate about training future and current therapists to do affirmative, informed work with the 2SLGBTQIA+ community. In this vein, Erica also supervises RCT-Cs or Registered Counselling Therapist Candidates.

Erica is a Registered Counselling Therapist with the Nova Scotia College of Counselling Therapists (NSCCT), license #RCT-19-004. They got their Masters degree in Clinical Mental Health Counselling in the United States and then began seeing clients in Montreal. Erica has been working in private practice in Nova Scotia since November 2019. They have also provided many workshops and presentations to various groups on topics related to mental health, 2SLGBTQIA+ issues, relationship issues and more.

Registered Counselling Therapist Candidates (RCT-Cs)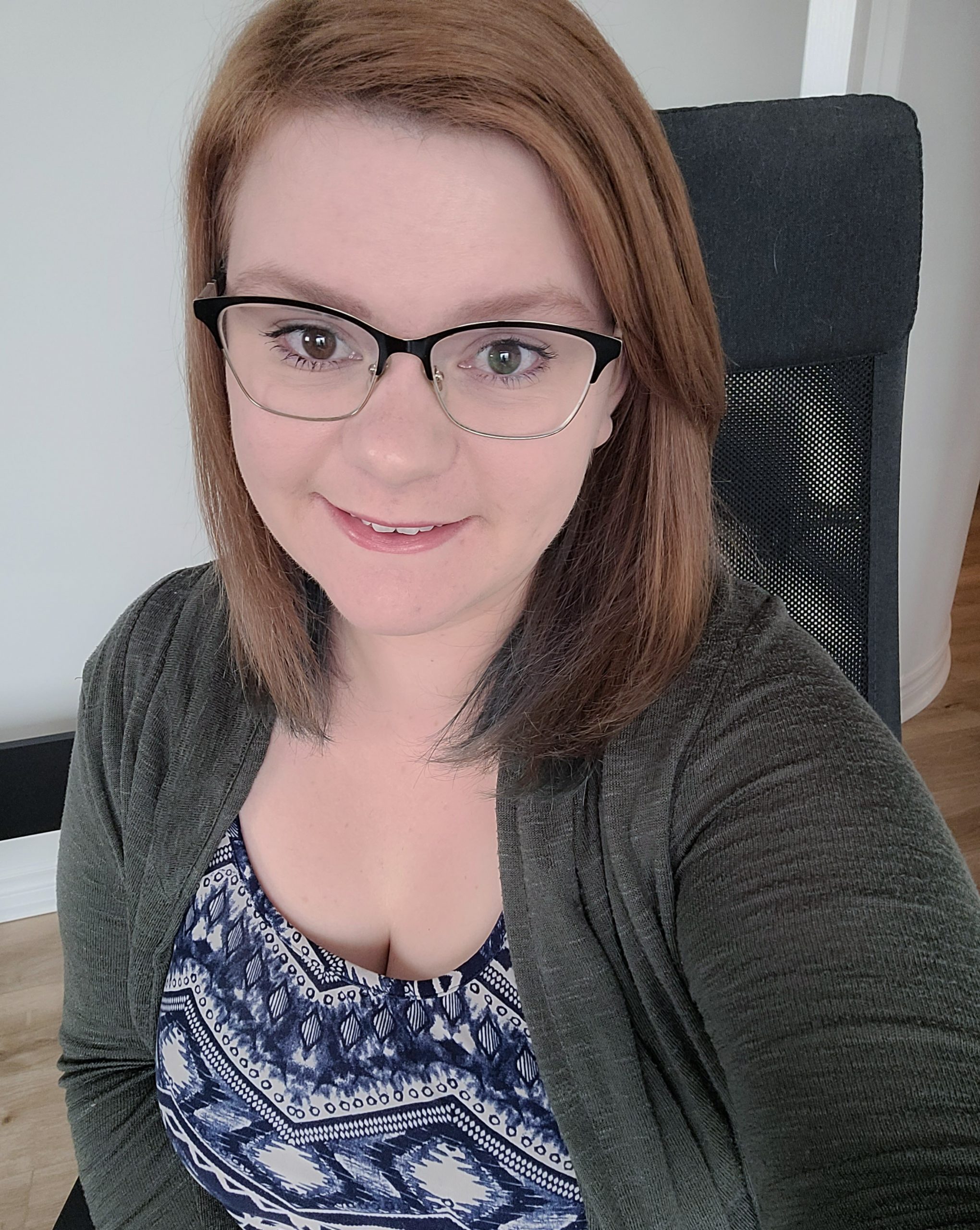 Jess Sherman
VIRTUAL SESSIONS ONLY

Jess (she/they) is a queer, white, able-bodied and neurodiverse Registered Counselling Therapist - Candidate (RCT-C), who practices from an affirmative therapy lens. Jess is queer-affirmative, kink allied, sex-worker friendly and practices from a place of acceptance of all sexualities, genders, and ethnicities. Jess also works with infertility, pregnancy, postpartum and parenting issues.

Best described as an eclectic therapist, they utilize skills from a number of different modalities, including psychodynamic, attachment-based, narrative, and cognitive-behavioural therapies. They strive to meet each client where they are, and take a person-centered approach.

Jess has had many influential life experiences that brought her to the journey of becoming a therapist. Most impactful have been their experiences mentoring university students both in Canada and in China, becoming a single parent, and going through the process of discovering and coming out with their sexuality. For Jess, the gender journey is an ongoing one.

She understands how difficult it can be to navigate a world that doesn't seem designed for you or willing to accept you. They encourage you to please reach out to talk when you are ready.

Jess is currently only offering virtual sessions. Their license number is #RCT-C22-004.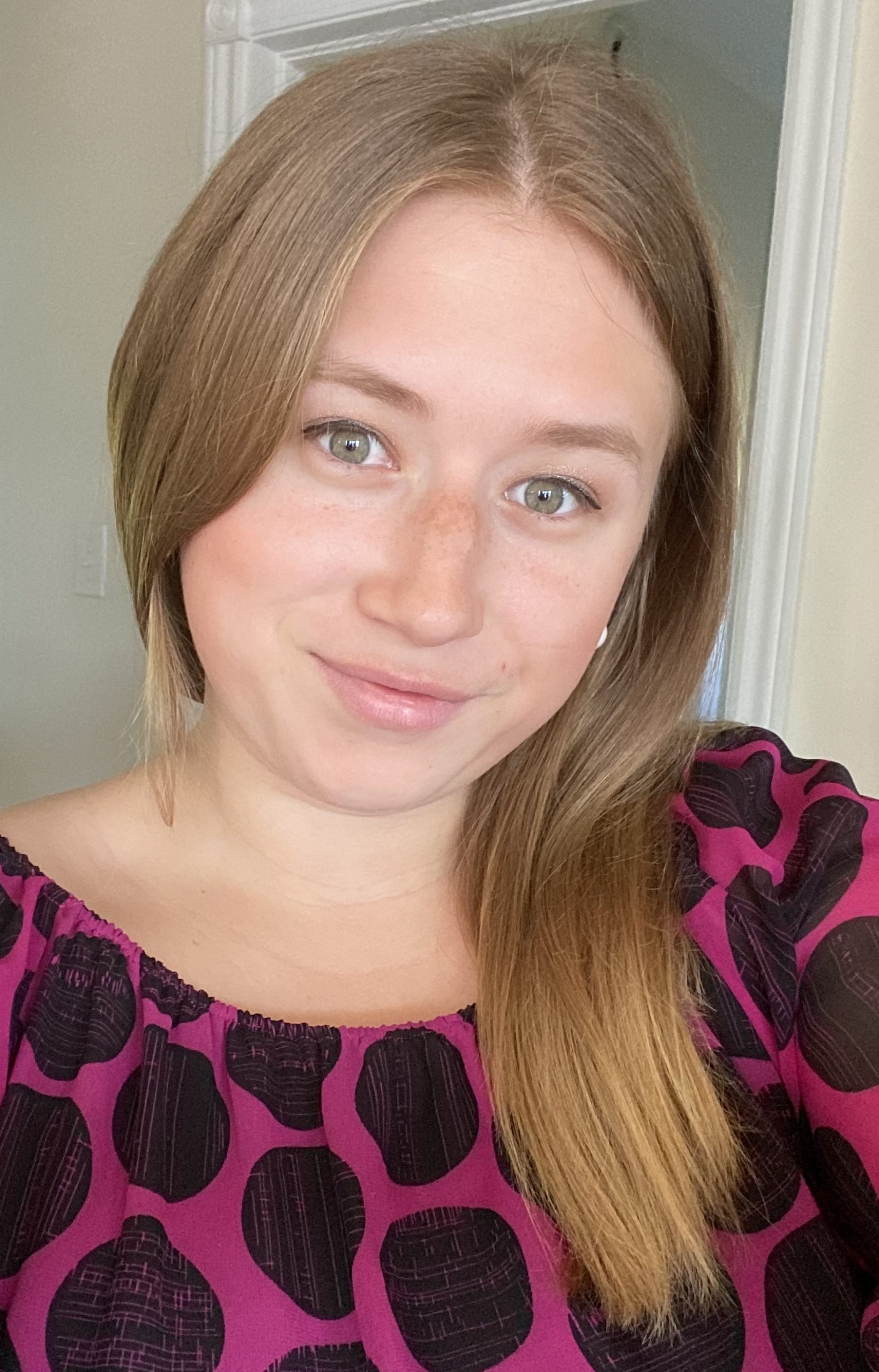 Alexa Morash
Alexa (she, her) has been working in the mental health field for six years through many diverse roles that have grown her understanding of trauma and its impacts on clients. As a social worker, she worked in the fields of homelessness, addiction and child protection which shaped her interest to delve into the counselling field. As a queer therapist herself, Alexa recognizes the potential challenges of coming out and is passionate in providing quality care to the clients she works with. Alexa sees both individuals and couples/people in relationship dynamics.

As a therapist that incorporates various counselling modalities, Alexa utilizes attachment and Psychodynamic Theory in her work with clients. While seeing clients through an attachment lens, Alexa considers LGBTQIA+ Affirmative Therapy to be essential in her work at Diverse Roots to provide a non-judgemental, validating, and safe environment for clients. Alexa considers herself to be integrative as she uses various techniques within Cognitive Behavioural Therapy (CBT), Dialectical Behavioural Therapy (DBT), Narrative, Somatic, Client-centred and Acceptance and Commitment Therapy.

Alexa's license number is #RCT-C22-032. She currently works out of our secondary office at 36 Brookshire Court, Suite 15 in Bedford.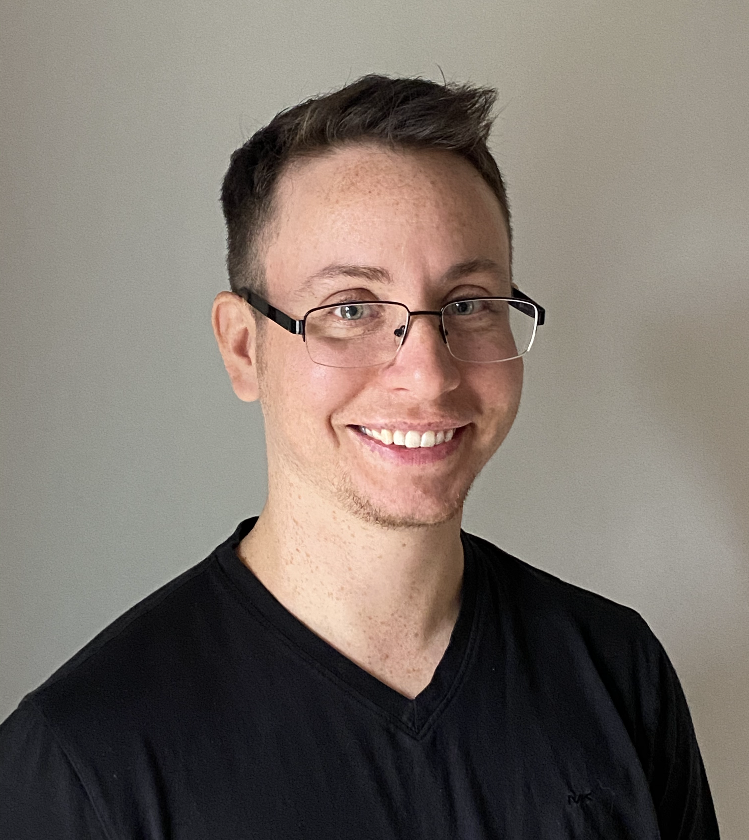 Seth Wahlin-Stern
Seth (he/him) offers individual counseling to children and youth around gender identity especially as it relates to school functioning. Seth uses his unique blend of expertise related to learning, childhood development, and gender to help clients understand and embrace their identities, and to cope with challenges that can arise from minority stress. As a School Psychologist, Seth brings ten years' experience navigating the space between systemic structures and the needs of diverse learners including African Nova Scotian and Indigenous students. He finds creative solutions to help clients reach their goals using skills from a variety of therapeutic approaches.

Seth is a Registered Counseling Therapy Candidate with the Nova Scotia College of Counseling Therapists, license #RCT-C22-013. He is supervised by Erica Baker-Gagnon, RCT, and is an affiliate member of Diverse Roots Therapy; he does not work for the practice. He is also licensed as a Registered Psychologist with the Nova Scotia Board of Examiners in Psychology. He provides services through Smith-Burke Psychology (https://smithburkepsychology.ca/). To request an appointment, please email: seth@smithburkepsychology.ca
Therapists in Training (Masters Level Yorkville University & Canadian International Institute of Art Therapy Students)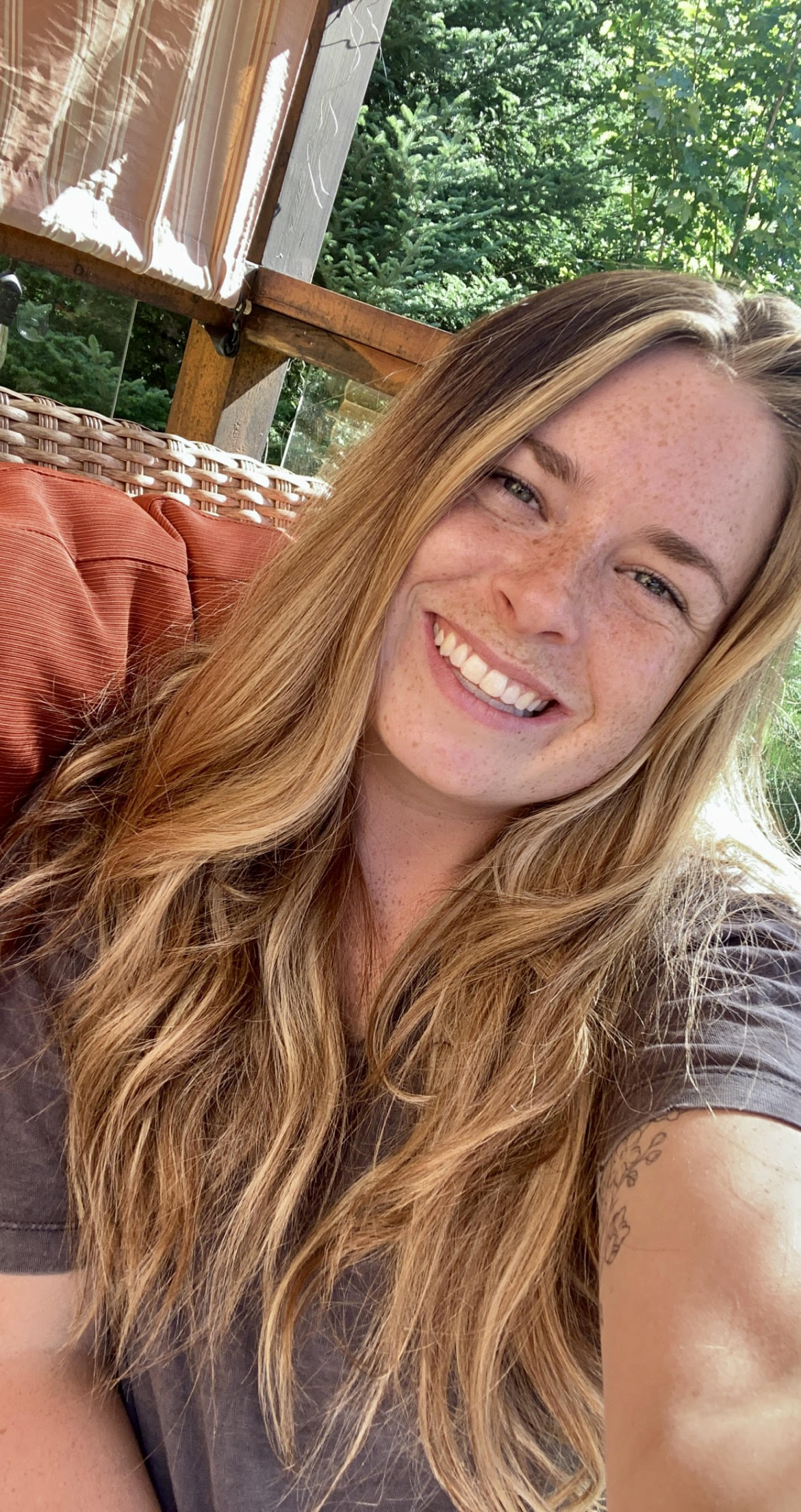 Alexa Andrews (Yorkville University)
Alexa (she/her) is a white, able-bodied, heterosexual, cisgender counselling student at Yorkville University, currently residing in Mi'kma'ki, the ancestral and unceded territory of the Mi'kmaq peoples. She completed her undergraduate degree in child and youth studies from Brock University. Alexa has been working with children and youth in residential care and most recently, in a school setting. This work mostly involved focusing on social-emotional development and supporting self-regulation skills. These experiences have grown Alexa's passion for mental health and reinforced her desire to pursue a career in counselling.

Alexa strives to build a strong therapeutic relationship by working collaboratively with clients and recognizing their individuality and strengths. Working from a 2SLGBTQIA+ informed approach, she wants to offer a warm, non-judgemental, and validating environment for all clients. Alexa's goal is for all clients to feel seen and heard by providing a safe space to explore their experiences and how they've impacted their life.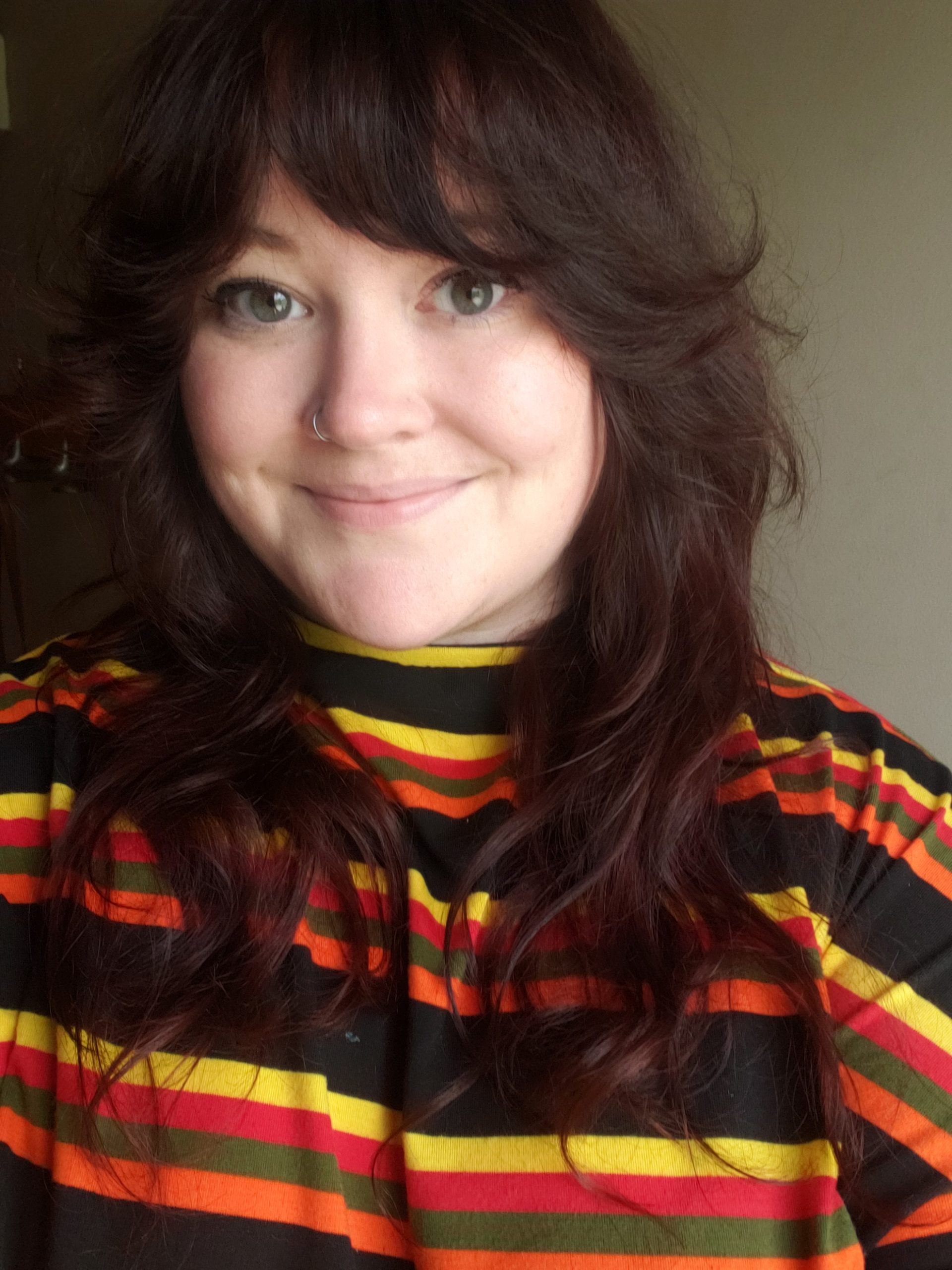 Heather Baglole (Yorkville University)
Heather (she/her) is a queer, white, cisgender, neurodivergent, plus size counselling practicum student at Yorkville University, earning her Master of Arts in Counselling Psychology. She works from a queer-affirming, non-judgmental, sex-positive and fat-positive lens. Her therapeutic modalities include client-centered, Narrative, and existential frameworks that place you in the driver's seat while Heather collaborates with you on a potential route or direction for counselling.

Heather is an energetic and vibrant counsellor that brings her creativity and arts background into the therapy space. She welcomes clients who want help authoring new, supportive stories for their lives that challenge restrictive, dominant cultural narratives, including: folks in non-traditional relationships and kink communities, neurodivergent people, and plus-size people of all genders and ethnicities.

Experiences that have shaped her personality and style of therapy include her rural upbringing in Epekwitk (currently Prince Edward Island), community non-profit work with queer and transgender youth and youth with disabilities, and volunteer work with Halifax's 2SLGBTQIA+ community and houseless persons. Heather strives for a trauma-informed, harm reduction approach that acknowledges the uniqueness of each person's lived experience. Book with Heather for sessions out of the Dartmouth location or virtually when available.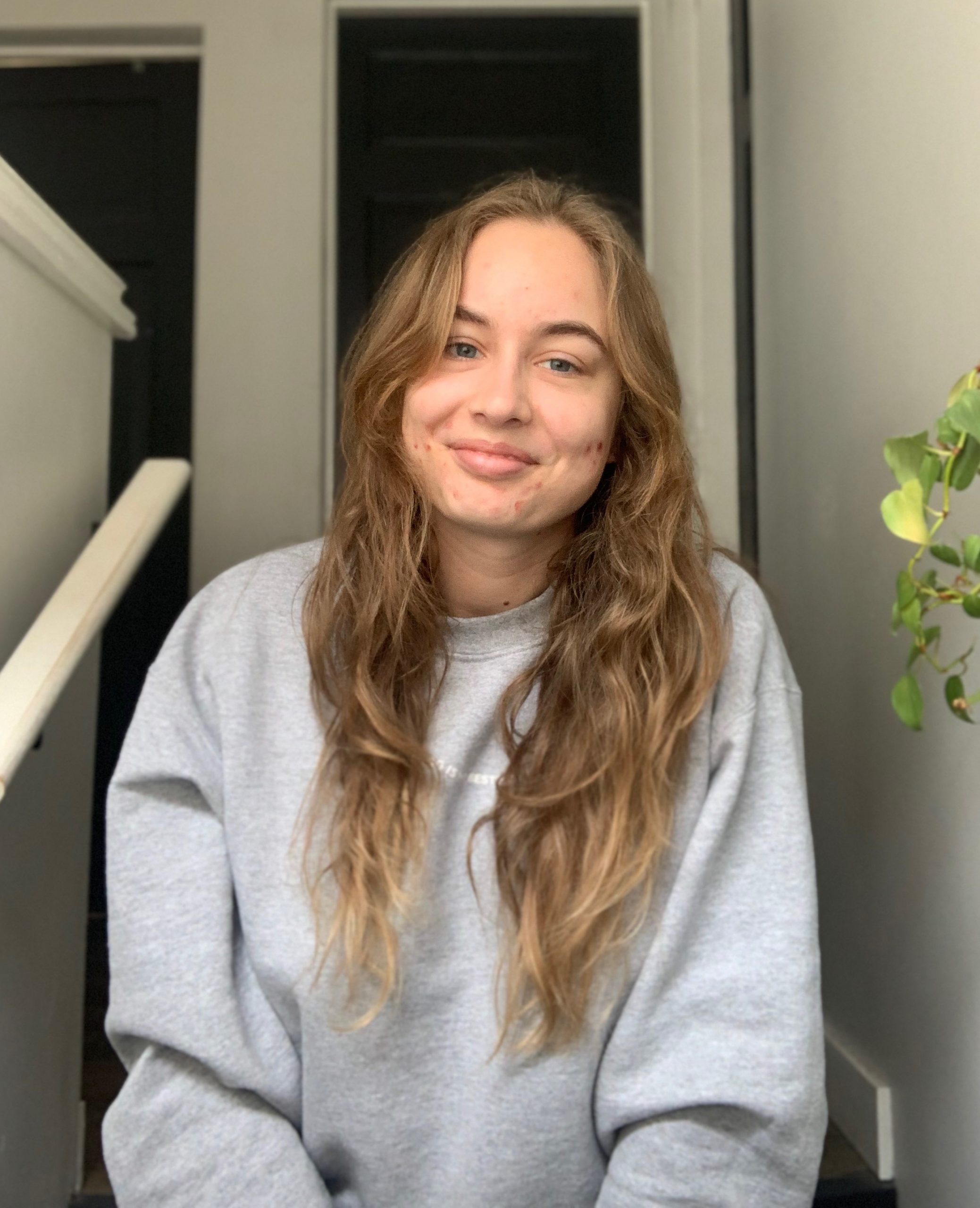 Kelsey Dykstra (Student Art Psychotherapist)
Wondering what art therapy is and if it's for you? Art therapy is a wonderfully creative form of psychotherapy in which clients are given the space to enhance self-exploration, healing, and understanding through the expressive language of the arts. With the emergence of thoughts of feelings through imagery, Kelsey can support clients as they identify problems, create solutions, and learn to manage emotions and behaviours.

Kelsey (she/her) is a young artist, continuing a personal practice after graduating with a Bachelor in Fine Arts in 2020. Despite the known desire to pursue a career in art therapy, Kelsey took time off from school to gain life experience. As her passion for the therapeutic arts grew, she decided to begin her journey as an art therapy student and was enrolled at CiiAT by September 2021.

Much of her practice derives from her own interest in art and psychology. Kelsey's art practice and her time as a student art therapist use a robust feminist approach, understanding her own lived experiences and using what she has learned when applicable. Kelsey's desire to pursue art therapy expanded throughout her learning to speak of what is most difficult. She strives to give space to anyone and everyone to discover and explore this additional visual language. With a feminist approach as a base for her practice, Kelsey also uses aspects of trauma-based theory with a client-centred focus.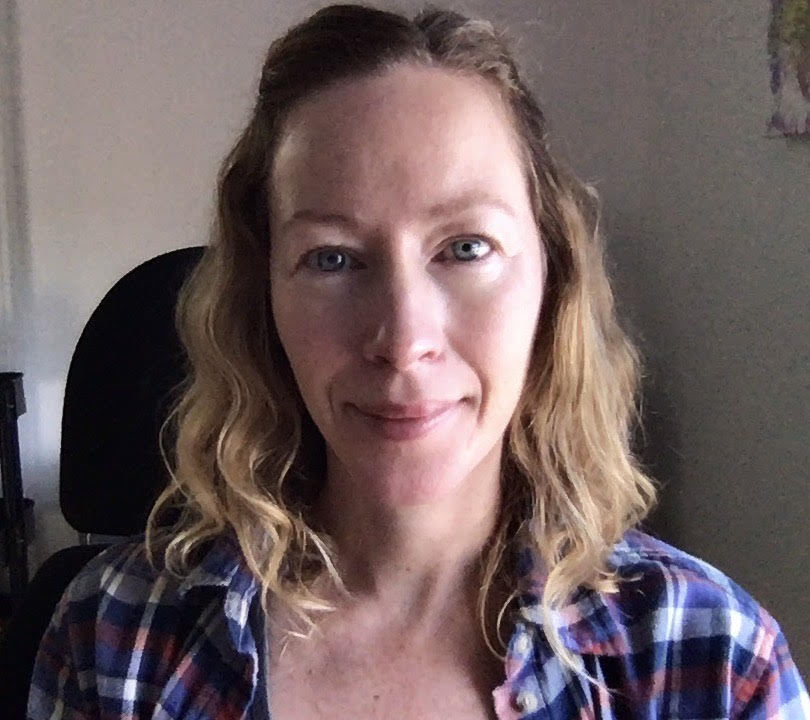 Lindsay McMullin (Yorkville University)
Lindsay (she/her) is a registered student member of the Nova Scotia College of Counselling Therapists and the Canadian Counselling Psychotherapy Association. Lindsay was raised in Mi'kma'ki (currently Nova Scotia), the ancestorial and unceded territory of the Mi'kmaq People and has a passion for helping those in her community. She is a current student in the Master of Arts in Counselling Psychology program at Yorkville University.

Lindsay has previously completed her BSc in Psychology from Dalhousie University and has enjoyed experiences mentoring students overseas as well as travelling and meeting people from various cultures. She would like to acknowledge her position of privilege as being able-bodied, cis-gender, and heterosexual, and thinks understanding an individual's worldview and past experiences are important in working together and sorting out the problems. Through this lens, it is important to acknowledge that oppressive societal standards and systemic racism may play a part in an individual's current issues and may be beneficial to explore.

Lindsay works with a 2SLGBTQIA+ informed approach to counselling and believes in meeting the client where they are while helping them navigate where they would like to be. Her approach to helping clients feel heard and understood involves person-centred therapeutic practices along with narrative therapy. She strives to offer a warm, inclusive, and supportive environment to help individuals learn and grow. She is passionate about adopting a multicultural approach where cultural humility and compassion inform her practice.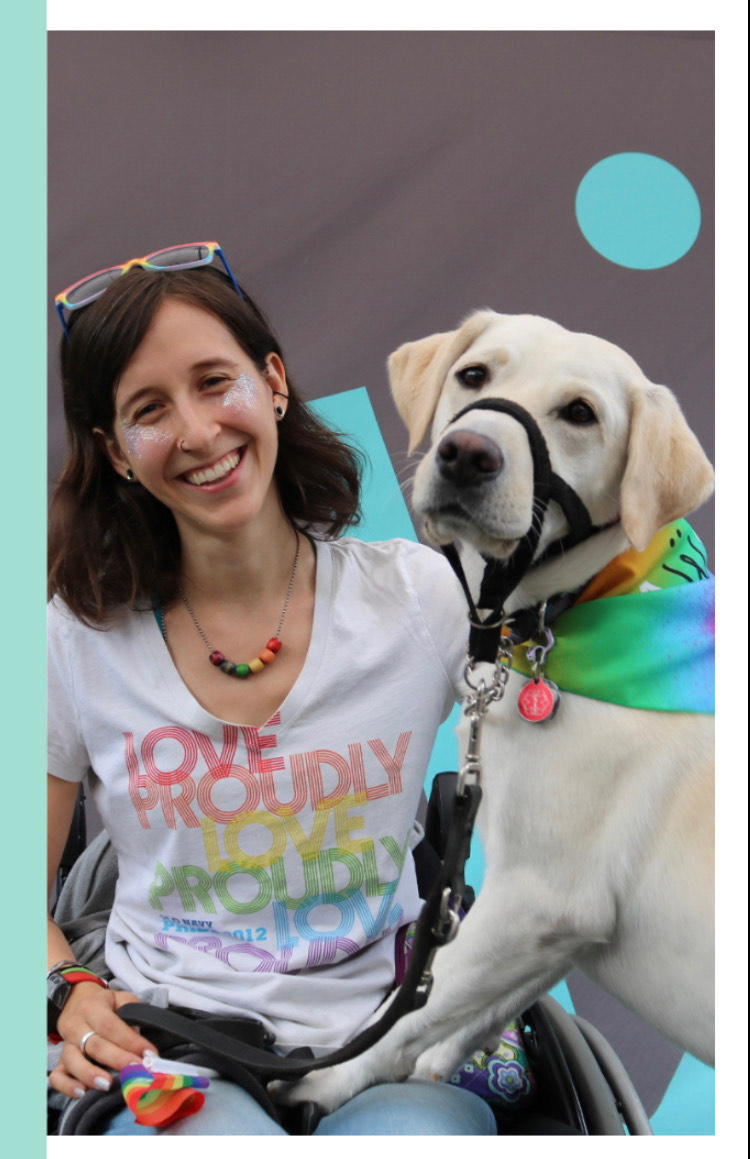 Sarah Sinacore
Sarah (she/her) is the practice manager at Diverse Roots Therapy, located in Mi'kma'ki, the ancestral and unceded territory of the Mi'kmaq peoples. Growing up as a part of the queer community, Sarah struggled to find acceptance amongst her peers, her community, and especially her healthcare teams. She has faced many challenges as a physically and medically disabled person/activist as well, which has opened her eyes to the struggles of being the "other" in communal spaces. Since then, she has always strived to make the world a more accepting and open community to all visible and invisible minorities. She believes everyone deserves a non-judgemental space where they can express their true selves and find the help they deserve. Diverse Roots Therapy endeavours to be that space. Sarah is very excited to be a part of this dynamic team who strive to provide the help and support for those who need it, want it, and deserve it.